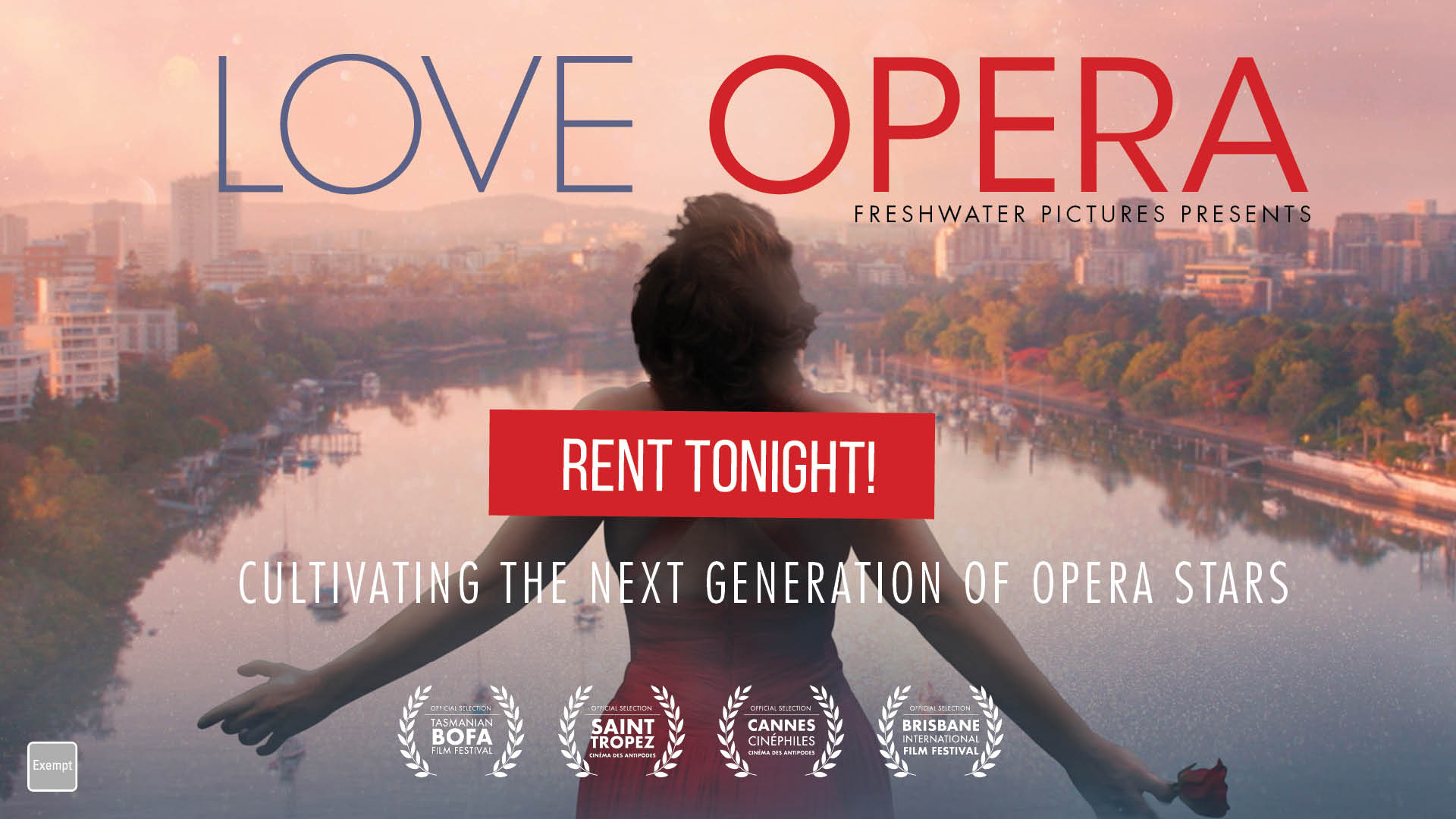 It's now easy to watch Love Opera Online.
The latest film from Freshwater Pictures has proven to be a strong favourite amongst Brisbanites and Opera Lovers. Now, fresh from Cannes Cinephiles, you can watch the Love Opera Documentary online, in the privacy of your own home, without the distractions of rustling chip sounds and blasting cold airconditioning.
Simply head over to watch.antidotefilms.com.au
and create yourself a free account. The streaming site is not subscription based, so only pay for the films you want to watch.
To watch Love Opera Online, select the film from the documentaries on offer, and click on the 'play' icon. This will take you to the payment gateway. Enter your credit card details or PayPal details. You are on a secure site so your information is perfectly safe.
Once paid, you will have 48 hours to watch Love Opera online. Why not have a friend over, and share some nibbles and a bottle of your favourite wine.
Love Opera first screened in Brisbane in early 2021. Audiences were troubled by the unknown nature of Covid, which lead to a shorter cinema season. Even with the ongoing nature of Government measures, audiences have managed to find Love Opera and watch online for a unique and intimate showing at home. 
Producer Trish Lake is very proud of the film, and how it puts Brisbane on display. No matter where you live, you can't help but be captivated by the early morning drone footage filmed over the Brisbane River, while the beautiful voices of students Rachel Pines and Morgan England-Jones entrance viewers with the Lakme Flower Duet by Delibes.
Be sure to make time to watch Love Opera online. You wont be disappointed.