Careless Love
From: $10.00
Genre: Drama
DVD: Available Now
Format: DVD
Rating: MA 15+ – Strong sex scenes and sexual references
Run Time: 105 minutes
Languages: English
Director: John Duigan
Featuring: Nammi Le, Peter O'Brien, Andrew Hazzard, David Field
Careless Love – Movie Trailer
Careless Love, directed by John Duigan
Internationally acclaimed director John Duigan returns home to make his first Australian film since audience favourites The Year My Voice Broke, Flirting and Sirens.
Careless Love tells the story of Linh, played by radiant newcomer Nammi Le, a Vietnamese Australian university student who secretly starts part-time work as an escort. Her driver, Dion, and Mint the Thai girl sitting in the back, will be her constant companions as she travels the city from job to job, negotiating her way through experiences that are often confronting and sometimes unexpectedly hilarious.
For a time, she manages to keep her two lives separate, and develops a close rapport with one of her clients, an enigmatic American art dealer (Peter O'Brien) who books her on a regular basis. But when she falls for a fellow student (Andrew Hazzard) her worlds collide and she must deal with the emotional chaos that follows.
Sometimes you have to be two different people
Online Viewing
Careless Love
is now available to watch online at
beamafilm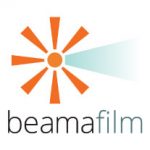 Resources
Images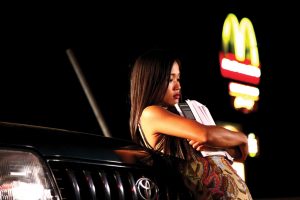 Careless Love – Published Reviews
Jake Wilson, The Age (Life & Style)
…Though the style of Careless Love is dictated by its low budget, Duigan's framing and editing is always dedicated to exploring character relationships. Realism is not a primary concern: an element of unlikely melodrama is planted early on but not detonated until the final minute, boldly allowing the narrative to jump to a different track.
Careless Love avoids becoming a cautionary tale: Duigan takes the right to freedom for granted, while insisting that its consequences are never simple. Towards the end, Le's voice-over supplies the film's thesis statement: "Everybody thinks their own version of the world into being." Whatever mess she gets into, someone as clever as Linh should be able to think her way out.
This review first appeared in the The Age
"John Duigan's magic cinematic touch is as vibrant as ever" Andrew L. Urban, Urban Cinefile
John Duigan's magic cinematic touch is as vibrant as ever, his sensitivity and relevance
driving great stories that resonate with us and guiding wonderful performances. It's a joy to see his latest film reconfirming all these attributes. Careless Love weaves together various strands and elements that develop like a fascinating tapestry of relationships and
circumstances that provoke and challenge the viewer.
The Good Whore of Coogee: Duigan's Careless Love – Bob Ellis
This is a wonderful film, raising as all fine drama does big questions of how a society is run, where justice truly lies and what are the lineaments of evil and good we see overlapping and intermingling in characters here before us.
Review first appeared here.
HOT TICKET! Samantha Selinger-Morris, Syndey Morning Herald (Metro)
Most of us have had horribly awkward teenage years but few have mined theirs so artfully as John Duigan. The writer and director of Australia's most famous coming-of-age films – The Year My Voice Broke and its sequel, Flirting – says he channelled his experience as a 'somewhat diffident and insecure teenager' into the first film and his years attending boarding school into the second. His latest film, Careless Love, is about a student who moonlights as a prostitute to support her parents who are under financial strain and about to lose their house.
Philippa Hawker, Sydney Morning Herald
FILMMAKER John Duigan has returned to Australia to make a movie after many years away. His new film Careless Love, had its origins in stories he read in London and Paris newspapers, "some rather sober and some sensationalist", about female students who, in the current economic climate, were making ends meet by working part-time in the sex industry.
He remembered, he adds, a young woman he knew at university, years ago, who also worked as an escort, and felt "that this would be a fertile and dramatic context for a different view of prostitution".
He wanted 'a central character who was in no way a victim'. Linh (Nammi Le), a young Vietnamese woman, works as a prostitute while studying. Her parents have no idea what she is doing; neither do her university friends. Careless Love, says Duigan, 'is the story of a young woman negotiating her way through sometimes quite daunting situations, in a very single-minded way'.
Director John Duigan talks about sexual politics with aplomb – Eddie Cockrell, The Australian
Careless Love follows the challenges and complicated relationships of Vietnamese-Australian University of Sydney student Linh (poised newcomer Nammi Le), who juggles her social anthropology studies with night work as an escort taken on to help her out-of-town parents stave off foreclosure. Even as she vows to keep "everything separate", societal pressures and a chance encounter jeopardise a budding relationship and the respect of her family.
It is a film brimming with well-articulated ideas, as its characters manage to work in discussions of family, fatherhood, family, footy and, of course, the politics of sex. Which should come as no surprise to audiences familiar with Duigan's work.
A product of the Carlton Ripple filmmaking movement of the late 1960s and early 70s, so named for the Melbourne suburb that spawned it, Duigan studied at the University of Melbourne while acting in various theatre companies. Later, he was the lead in Bryan Davies's Brake Fluid (1970) and Nigel Buesst's Bonjour Balwyn (1971). After obtaining a master's degree in philosophy, he embarked on a remarkable run of early films that include Mouth to Mouth (1978), Winter of Our Dreams (1981), and the AFI Award-winning The Year My Voice Broke (1987) and its celebrated sequel, Flirting (1991).
This placed him squarely in the ranks of the Australian New Wave of filmmaking, alongside such perennials as Gillian Armstrong, Bruce Beresford, George Miller, Phillip Noyce, Fred Schepisi and Peter Weir.
… His heady mix of deep humanism and courage to deal with the often messy complexities of intimacy did not go unnoticed. Comparing the Carlton Ripple with the French New Wave of the 50s and 60s, critic Bruce Hodsdon wrote that "Duigan's eclectic engagement with genre in his subsequent filmmaking career [marks him as] its Truffaut".
Writing in his 1980 survey The Last Wave: The Australian Film Revival, David Stratton concluded his chapter on the filmmaker… by proclaiming "John Duigan, with his honesty and sensitivity, is the kind of director the Australian cinema needs desperately". Fourteen years later, reviewing Sirens for the trade paper Variety, Stratton declared "Duigan must now lay claim to be the reigning sensualist of the Australian cinema."
With those qualities relatively intact, the quiet man is preparing to make some noise.