Art & Copy
From: $24.99
Genre: Documentary
DVD: Available Now
Format: DVD
Rating: M – Course language
Run Time: 89 minutes
Languages: English
Director: Doug Pray
Featuring: Mary Wells, Dan Wieden, Hal Riney, Lee Clow
ISBN: 9780987309433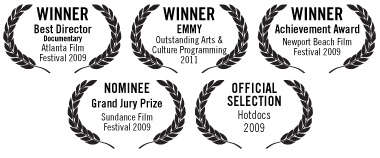 Art & Copy – Movie Trailer
A powerful film about advertising and inspiration
Meet the real Mad Men (and women!) in Art & Copy, a powerful film about advertising and the inspiration behind modern consumer culture. It reveals the work and wisdom of some of the most influential advertising creatives of our time — people who've profoundly impacted our culture, yet are virtually unknown outside their industry. Exploding forth from advertising's "creative revolution" of the 1960s, these artists and writers all brought a surprisingly rebellious spirit to their work in a business more often associated with mediocrity or manipulation.
They brought you Just Do It and Think Different and brilliant campaigns for everything from cars to presidents. They managed to grab the attention of millions and truly move them. Visually interwoven with their stories, TV satellites are launched, billboards are erected, and the social and cultural impact of their ads are brought to light in this dynamic exploration of art, commerce, and human emotion.
Love them or loathe them, they have mastered the art of persuasion.
Online Viewing
Art & Copy
is now available to watch online at
beamafilm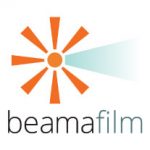 Resources
Images
Art & Copy – Published Reviews
The New York Times, Jeremy W. Peters
To the list of great copy writers in advertising, add an unlikely name: Gary Gilmore. Mr Gilmore, the notorious spree-killer, uttered the words "Let's do it" just before a firing squad executed him in Utah in 1977. Years later, the phrase became the inspiration for Nike's "Just Do It" campaign.
The episode might make you wonder about the genesis of some other offbeat ads over the years. Where does someone get the idea to write a jingle about Oscar Mayer wiener envy? And how exactly does one dream up a talking gecko selling car insurance?
The revelation about the "Just Do It" slogan is one of many fly-on-the-wall anecdotes that the famous names of the advertising world share in a new documentary by the filmmaker Doug Pray called "Art & Copy".
This review first appeared in the The New York Times
The Hollywood reporter, Duane Byrge
Interspersing some of this country's most memorable broadcast ads with interview footage, Pray has peeled off a great layer of Americana, showing through these inventive ads the essences of what makes this country tick.
Like a good ad, "Art & Copy" bounds along and never bores. That's a big credit to Pray's savvy compilation and of editor Phillip Owens' crisp cuts.
Full review can be foundhere.
San Francisco Int'l Film Festival, Graham Leggat
Over the course of the film, it becomes clear many of the great advertising campaigns were crafted despite their clients, almost independently of their products. If there is such a thing as soul in a slogan, you will find it here, in the words, images and ideas of the finest Mad Men in the business.
Full review can be foundhere.
The Documentary Blog, Myrocia Watamaniuk
You see an average of 5,000 ads every day. Most of them suck. A handful are good. Only a few look and feel like-and indeed really are-art. The most innovative advertising campaigns of our time and the creative rebels behind them are the fascinating subjects of acclaimed filmmaker Doug Pray's Art & Copy. Slick footage and stories from industry legends chart the creative revolution that sees a splinter group shift from merely moving product to moving culture. Phyllis K. Robinson empowers the "Me generation" with a Clairol slogan and Hal Riney re-elects Reagan with "It's morning in America." Yes, they sell widgets, but just as artists do, they also tap zeitgeists and rouse emotion: Lee Clow's "Think different" tagline grows more than Apples and Dan Wieden's "Just do it" makes athletes of us all. Pray's captivating tribute- like an ad itself-sells you on the undeniable art of advertising.
Full review can be foundhere.