Dear

RELUCTANT

SAVI

OUR supporter
With the election of a progressive Australian Government we hope for a just resolution of Bernard Collaery's prosecution and a pardon for Witness K.
The persecution of these men and the shameful history of Timor Leste are joined at the hip.
As Geoffrey Robertson says on the cover of Collaery's book (OIL UNDER TROUBLED WATER) "East Timor is the country on Australia's conscience"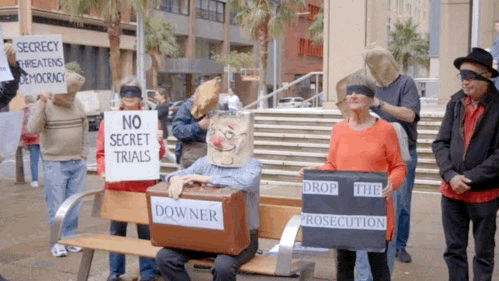 Bernard Collaery's trial, now set for October 24 2022, still might not proceed. New Attorney General Mark Dreyfus says "I'm considering information, which the department is providing to me…This is a prosecution process…I will say no more than that. There are levers available." 
Both sides of politics stand to lose if the trial proceeds…as well as Collaery.

Making a film about these matters has caused delay to the production of "RELUCTANT SAVIOUR: Australia's secret war on East Timor" until these matters are resolved and hopefully, Collaery can speak freely to the media once again.
We cannot show you our trailer because we have resolved not to endanger Bernard Collaery's case (or ourselves). That's why we are reaching out to our existing support base: you know the story and we appreciate your support.
RELUCTANT SAVIOUR is the story of Australia's involvement in East Timor from Balibo to the Witness K/ Bernard Collaery prosecutions, an epic tale of deceit, betrayal, cruelty and revenge.
This attempt to punish Witness K and Bernard Collaery for exposing Australia's bugging of oil and gas talks in 2004 is an act of bastardry by a secret state looking for scapegoats.
These prosecutions and their history are a blight on the good name of all Australians and of our democracy. Australian support for Indonesia during the takeover and occupation of East Timor was shared by six Australian Governments over 24 years. We sided with the perpetrators of genocide until the very last minute. And then we bugged the struggling new nation.



As our story draws to a close, the film is poised for the final production lap and we need to be ready for whatever happens.
Peter Cronau, ex-4 Corners investigative journalist, Gold Walkley Award winner and publisher of Declassified Australia https://declassifiedaus.org/ has joined our team as Executive Producer.
He joins our experienced executive team:
Trish Lake (Getting'Square, Frackman, Alick & Albert) and
Judith Ehrlich (Oscar nominee for The Most Dangerous Man in America, The Boys Who Said No!)
Please make a tax-deductible donation via Documentary Australia Foundation before June 30 or support us via the other options below.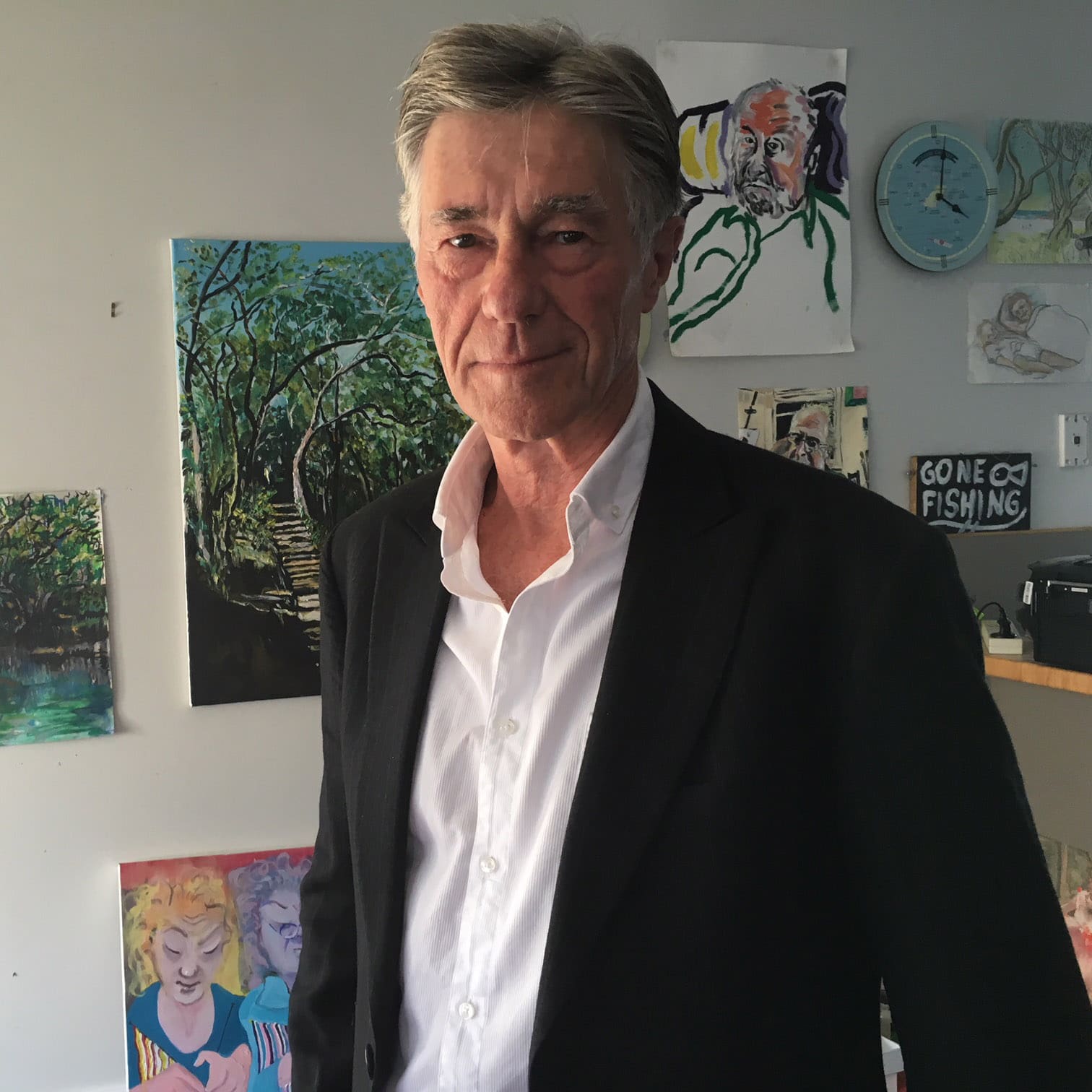 Peter Cronau – Executive Producer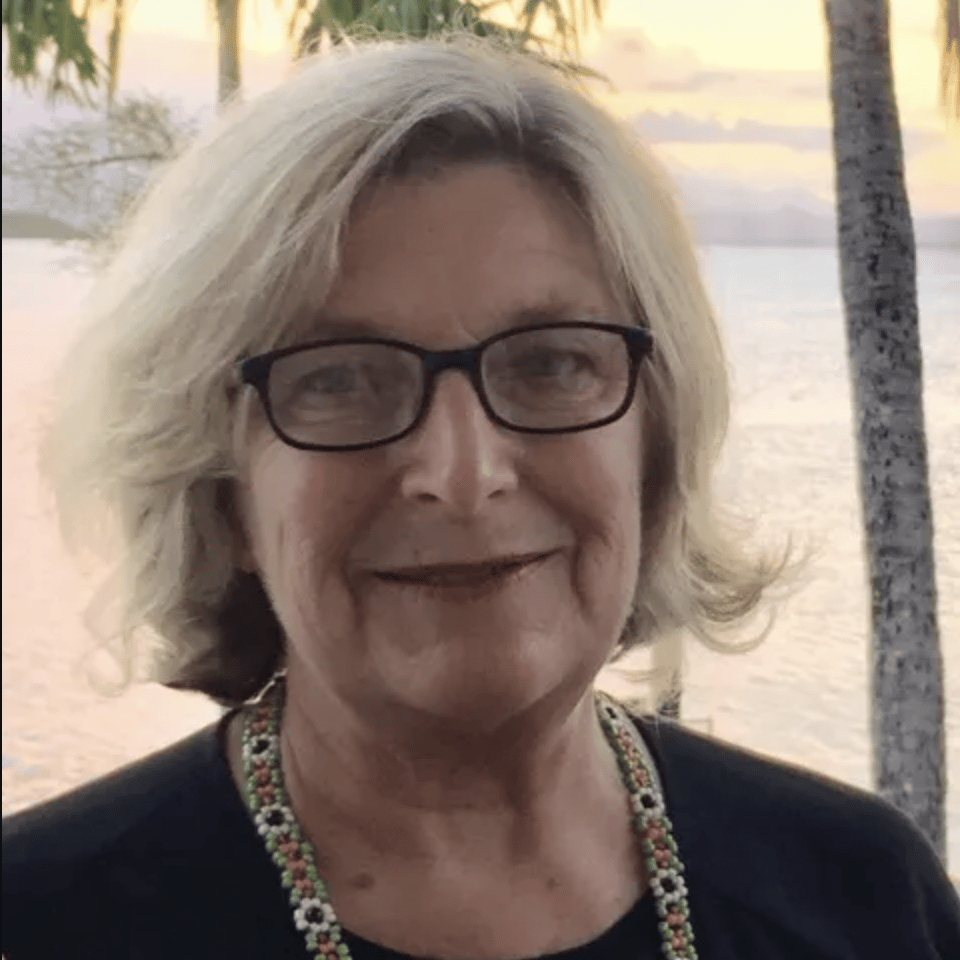 Trish Lake – Executive Producer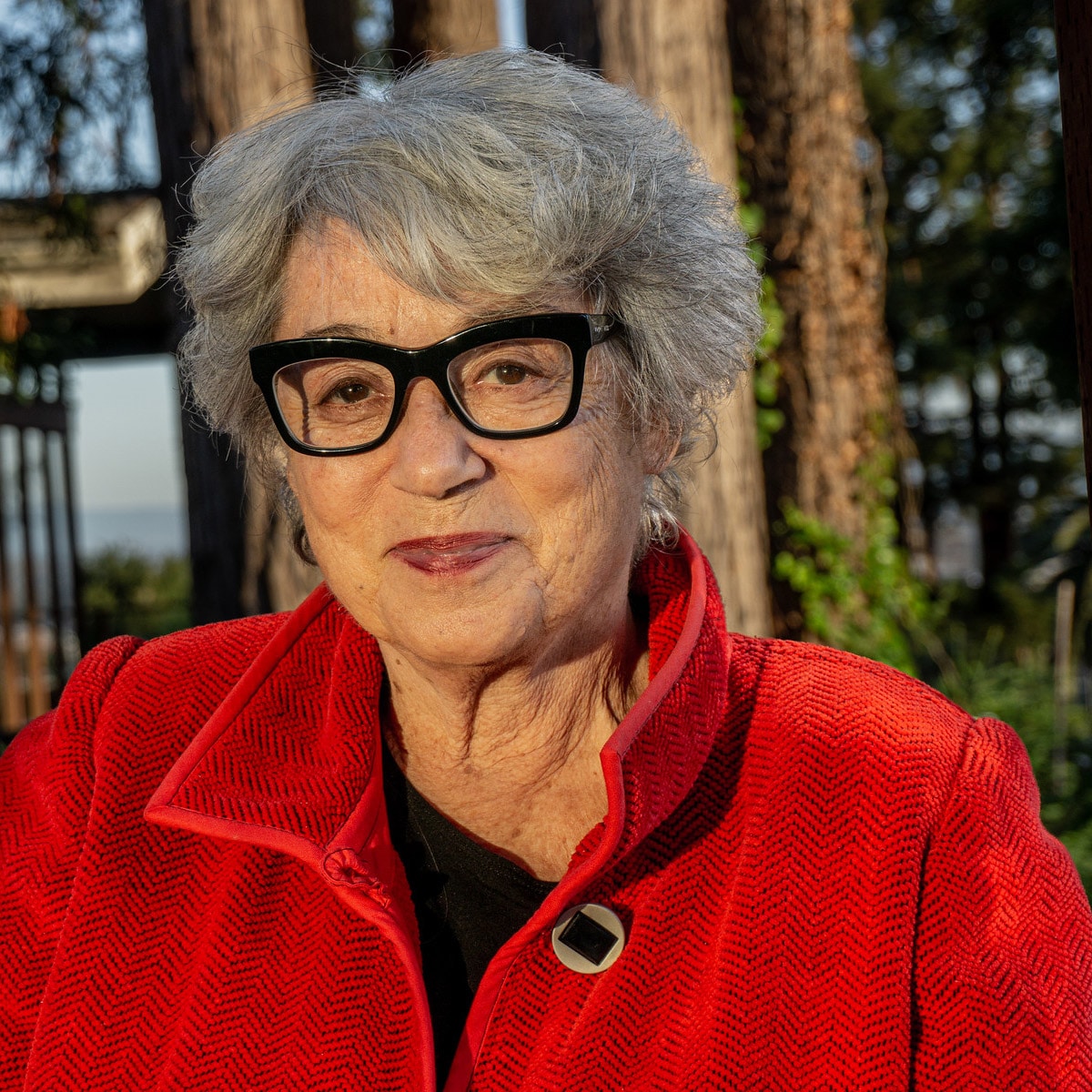 Judith Ehrlich – Executive Producer
Your donation will help us finish our film in time for maximum impact.
MAKE A DONATION
Every little bit helps our documentary come to fruition.
We really need your help now. We can not tell this story without your ongoing support.
Make a TAX DEDUCTIBLE DONATION via the Documentary Australia Foundation
WEARABLE DONATION
Show your support for Bernard Collaery and Witness K with this classic black T-shirt. Lacking any glitz or glam, the powerful statement shows your solidarity with the actions of Witness K and Bernard Collaery, and is an amazing conversation piece. Seems not enough Australian's know who Witness K or Bernard Collaery are, so wear your shirt to the most crowded place you can and answer everyones question – "Who is Witness K?".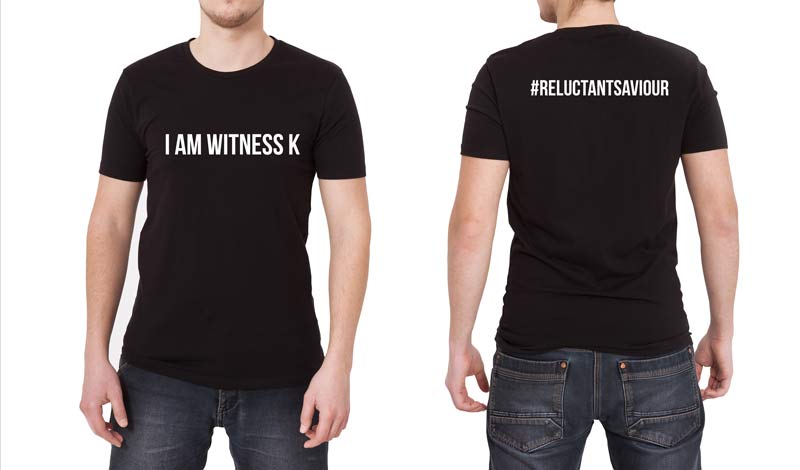 INTERNET BANKING
Donate Directly with Internet Banking into our Reluctant Saviour Account:
Reluctant Saviour
BSB: 124 001
ACC: 22720697
You can also set up regular payments via internet banking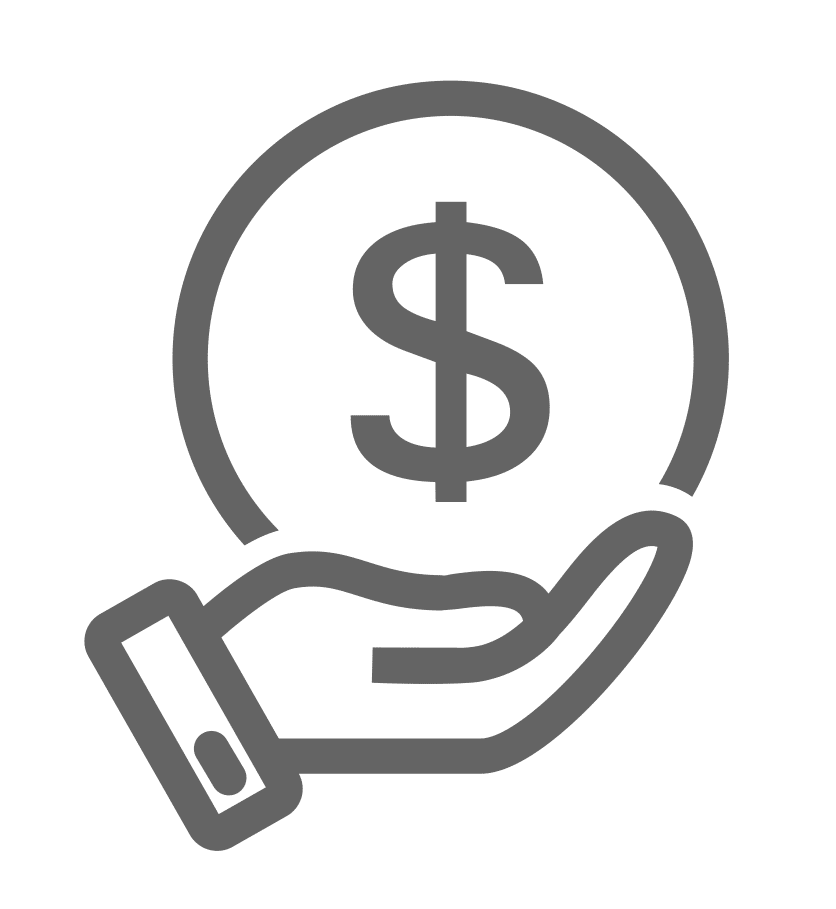 OTHER WAYS YOU CAN HELP
Email admin@antidotefilms.com.au with any questions or other suggestions on donations. 
Thank you for your help in telling this important story.