Can Love Survive Art & Marriage?
Filmed over 20 years, MEET THE WALLERS is a remarkable peek through the keyhole into family life …and a meditation on art, mortality, philanthropy and happiness.
Mark Waller loves to paint the seascapes around beautiful Lennox Head. He is a dreamer who sees angels in the street.
His obsessive belief that charity begins at home doesn't jibe with his vivacious wife Nicole, who wishes she were the charity.
But Mark, the painter, can't understand Nicole's trepidation.
Nicole suffers from depression as paintings don't sell and the bills keep coming.
Their daughters, Jasmine and Emily – babies at the outset and graduates by the end of our story – negotiate their parents' issues while juggling their sibling rivalries.
When Mark finally achieves success, overnight tragedy changes everything, and the fault lines in the Waller family erupt with surprising results that make their story an uplifting, universal revelation.
"a candid and life affirming story that strips back the lives of the Waller family in a way that feels authentic."

" an epic film of a family stretched to the limit"

"Meet the Wallers truly shines light, with a strong message of resilience, trust and hope – things we all need right now." (page 12)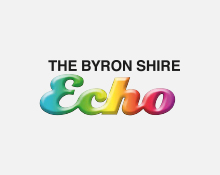 "An engaging portrait of a man, a marriage and the creative drive, Meet the Wallers changes up a gear to take viewers to a place of enlightenment of their own." (page 10)
When Jim Stevens first set out to make a film about Mark Waller, he never intended for it to extend over 20 years of filming.
What he managed to capture is nothing short of breathtaking,showing us a very real and uncontrived view into the life of an artist as he pragmatically moves from struggling to success; holding tight to the vision and dream he cultivated for himself and his family.
The collateral damage along the way is revealed in stark honesty, and as Mark and Nic Waller navigate through the deceptive waters of wanting more and having less, a sublime inner beauty begins to show through.
There is something hypnotic about watching a family evolve over 20 years of marriage, as though we've been permitted to understand a very big secret that very few people know.
These strangers become vicariously an extension to one's own family, as we start to celebrate their triumphs, and feel deeply their pain and trauma – riding the rollercoaster of life with our hands in the air.
We want them to succeed, and their success has intended ripple effects to remote locations in other parts of the world.
Meet the Wallers is an unexpected journey deep into the mystery of family and relationship. It is an inspirational motivator to following your dreams and sticking to your vision, no matter how crazy other people think you are.
Vox Pops from Byron Bay Film Festival