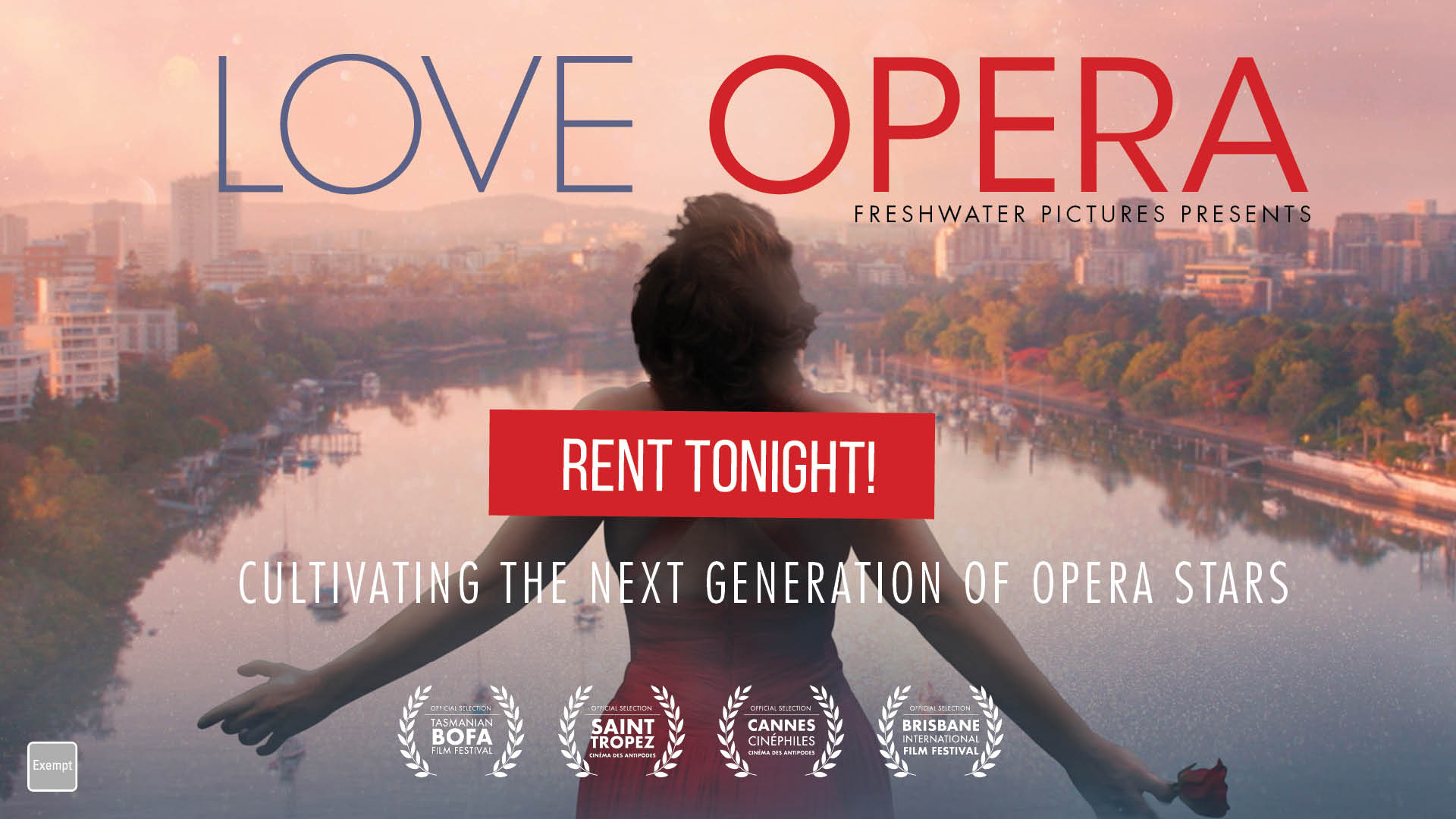 Watch Love Opera online tonight with Antidote Films Online Streaming.
Visit watch.antidotefilms.com.au and rent the films you want to see
Love Opera provides an inside look at Brisbane's world-class Lisa Gasteen National Opera School as it prepares a production of Carmen with the Queensland Symphony Orchestra.
Nestled inside Griffith University on Brisbane's South Bank, the Lisa Gasteen National Opera School is the brainchild of its eponymous leader, whose singular qualities as an opera singer have taken her from The Met to Covent Garden and all across Europe. This warm-hearted documentary follows Lisa as she looks to cultivate the next generation of opera stars and deliver a top-flight production over the course of an intensive six-week program. The students dig deep to give the performance of their lives as they prepare to share the stage with international talent on opening night.
"Lisa Gasteen and a cast of young singers offer unprecedented insight into the world of opera in this must-see documentary film."
                                                  Clive Paget – Limelight