Still Home on the Range… are nuclear 'games' near?
In 1982 I made a film called Home on the Range – about US Bases in Australia – a rather obvious title that told the reader the USA were "Home on the Range" in Australia (I even used the tune as an Inter-Continental-Ballistic-Missile lifts off on its way to destroy something or other).
I was horrified that nuclear war seemed imminent and felt I had to do something.
The US base at Pine Gap, the other bases – at Nurrungar, NW Cape etc – are still to this day the active eyes and ears of America, and would be among the early targets in any nuclear exchange.
Now, 34 years later Antidote Films presents another film in this vein with John Pilger's The Coming War on China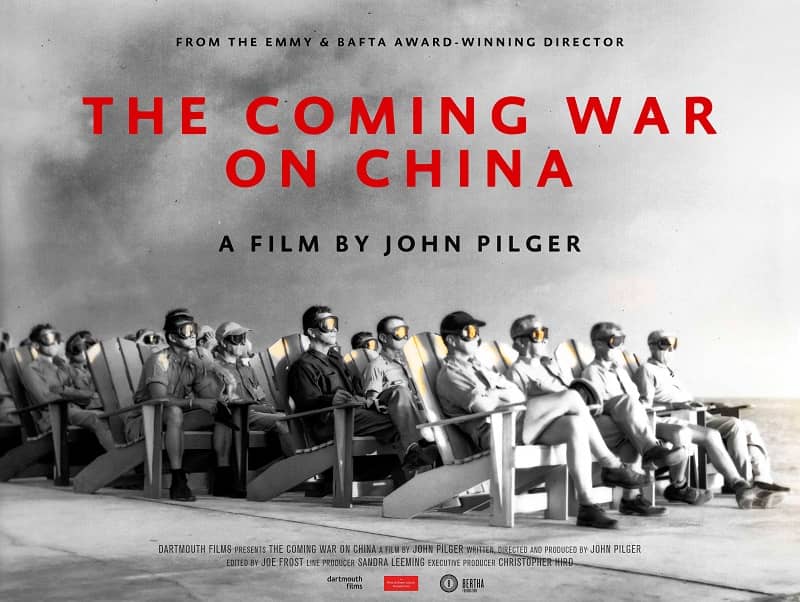 "The Coming War on China is John Pilger's 60th film for ITV. Pilger reveals what the news doesn't – that the world's greatest military power, the United States, and the world's second economic power, China, both nuclear-armed, are on the road to war.
Pilger's film is a warning and an inspiring story of resistance."
Pilger asserts that America is looking for a war on China to address the balance, and set back their booming economy by a few decades, probably with nuclear weapons.
If this sounds far-fetched just look at the "noose" of US bases encircling China and the build-up of America's nuclear arsenal. Thanks to Obama, the 2015 Nobel Peace Prize winner, America has spent more on nuclear weapons during his Presidency than at any other time in history!
<h3>Official Trailer</h3><!-- [et_pb_line_break_holder] --><iframe src="//player.vimeo.com/video/191985092?title=0" width="560" height="315" frameborder="0" allowfullscreen="allowfullscreen"></iframe>
What comes to mind about these two films is something my mother used to say, with a wistful air: "Are we to be spared nothing?" We certainly seem to have learned nothing in the last 34 years.
The Coming War on China – Upcoming Debut
9th February – Cinema Nova, Melbourne
The Coming War in China debuts in Melbourne, Feb 9th at Cinema Nova, with a special Q&A event with John Pilger on the 11th Feb.
To keep up to date on upcoming screenings and the release schedule, join the Antidote Films mailing list.
PLEASE also lobby your local cinema to play the film!
For more screening dates and details, click here