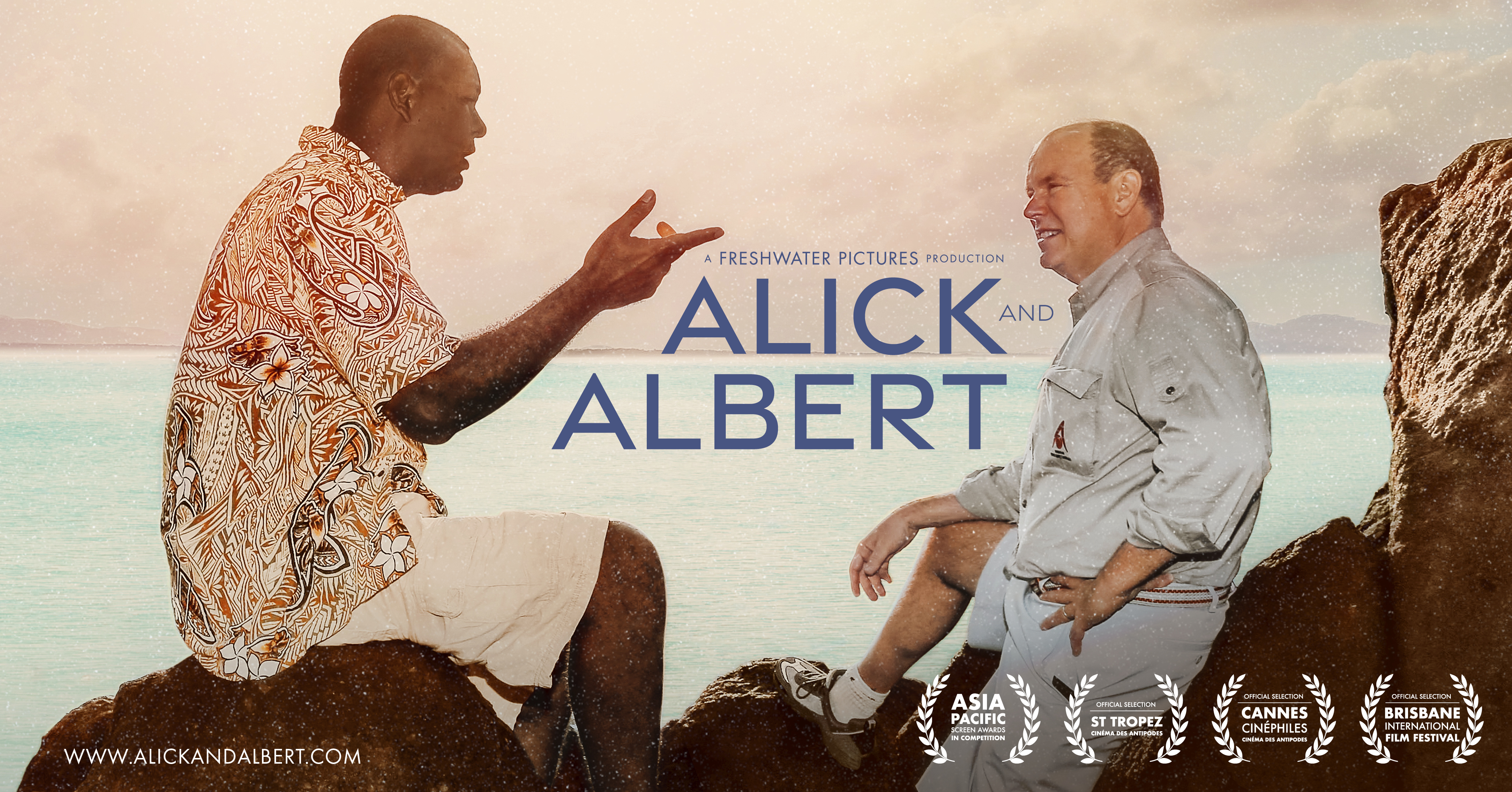 In Conversation
Alick and Albert – Free film screening + Q&A
Join us for an in-person 'In Conversation' with documentary director Douglas Watkin, Founder of Bamaga Productions Nancy Bamaga alongside Curator, Indigenous Australian Art, Katina Davidson. The panel will discuss the film and its synergies with QAGOMA exhibition 'Gone Fishing' which showcases Collection works that respond to discussions of rising and warming seas, water contamination, and the struggles faced by Traditional Owners to continue to care for their sea Country.
When
10.30am, Sat 9 Sep 2023 (93 mins) Q&A from 12:15 -1pm
Where
Gallery of Modern Art & Cinema A
Accessibility
Wheelchair Accessible
Admission
Free
Alick and Albert explores the seemingly unlikely friendship of Alick Tipoti, a Kala Lagaw Ya artist from Badu Island in the Torres Strait, and H.S.H. Prince Albert II of Monaco. Although worlds apart, the two men unite to discuss the global environmental crisis and its devastating effects upon oceans and marine environments. Currently, the Torres Strait Islands are at the forefront of global warming. Rapidly rising seas, acidic waters, land erosion, and a host of other catastrophes are fast becoming the norm for Torres Strait Islanders who face the prospect of being Australia's first climate refugees. Filmed on Badu Island following a 2016 meeting between the pair in Monaco, the documentary follows a dialogic exchange between the two friends who unpack the similarities and differences of their home communities to arrive at a global consciousness. Both are united by a strong conviction for oceanic environmental justice and a shared belief in the powers of cross-cultural coalition. Their message is simple: we must all work together to protect the future of this planet.