Dear Friends – The Q&A screening on 19th March 2020 at New Farm Cinemas will go ahead but not quite as planned.

Patrons will be seated 1 for every 3 seats and each patron will be given a squeeze…..of hand sanitizer !


Mikes for the Q&A panel and all chairs will be wiped clean.

It should be a memorable evening and

definitely the final screening of DOSED for a while…until we are sure it is safe to return to the cinemas!
After years of being failed by prescription medication, a suicidal woman turns to  underground healers to try and overcome her depression, anxiety and opioid addiction with illegal psychedelic medicine like magic mushrooms and iboga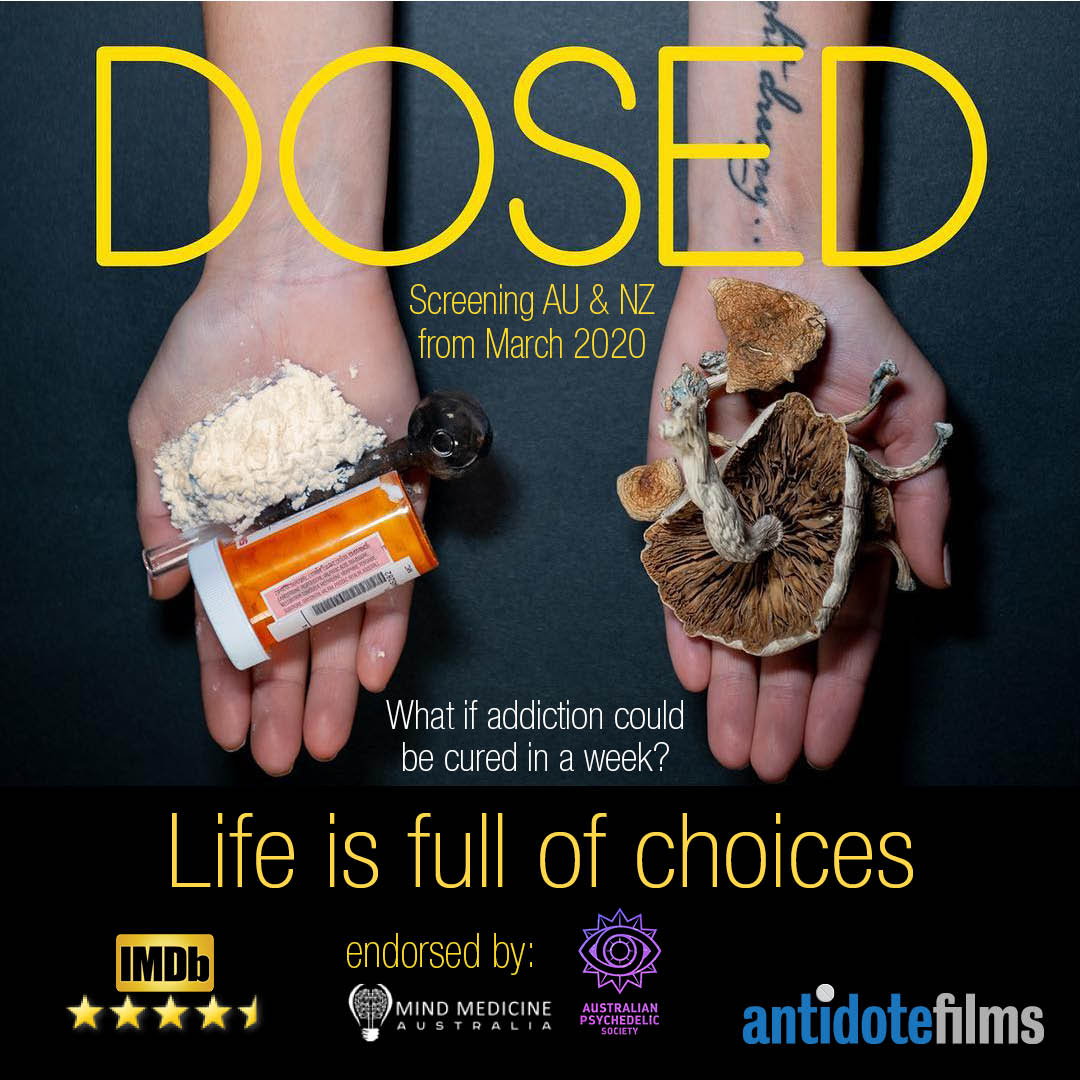 DOSED is a feature doc about the most important drugs in the world right now for helping people with depression, anxiety, PTSD, and addiction. Every one knows someone affected by these new mental health issues and DOSED presents new solutions and offers hope through revealling Adrianne's remarkable and very personal journey. Psychedelic drugs can improve the lives of millions who suffer needlessly, and potentially bring an end to the opioid crisis.
Adrianne's first dose of magic mushroom catapulted her out of a deep depression and into an unexpected world of healing where plant medicines are redefining our understanding of mental health and addiction