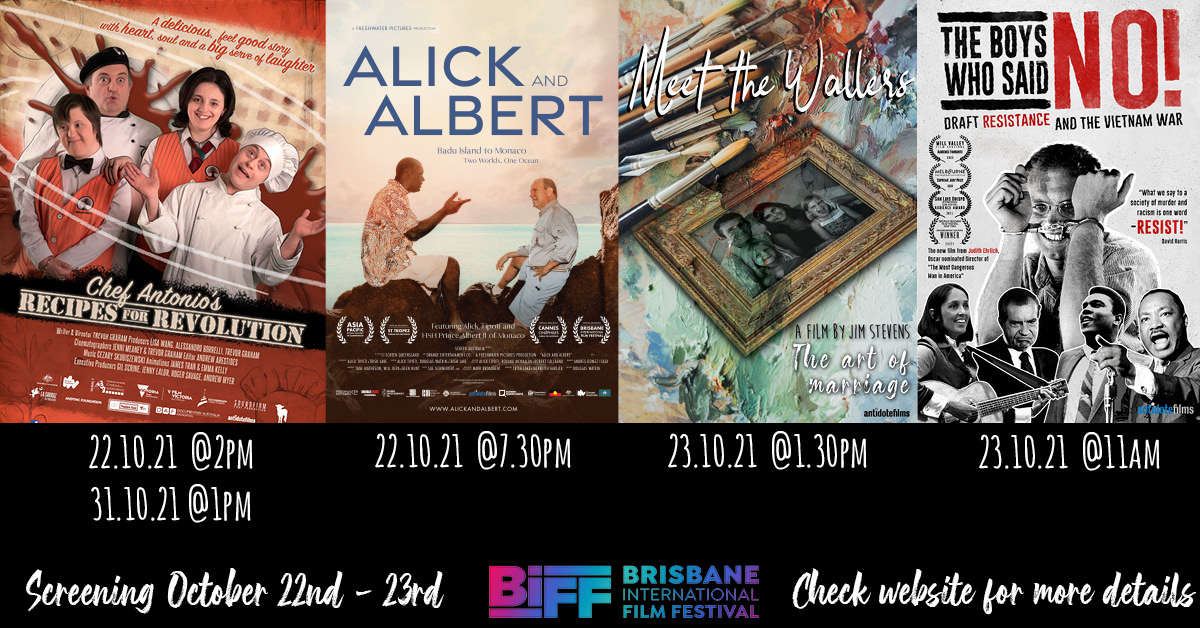 This year there are FOUR Antidote Films titles screening at the Brisbane International Film Festival.
We invite you to come to the cinema this month, and watch some captivating and inspiring stories.
CHEF ANTONIO'S RECIPES FOR REVOLUTION
Trevor Graham
Australia (2021)
All Ages
99 MIN
Follow Chef Antonio and his restaurant, in this heart-warming and charming documentary, on a mission to transform the lives of young people living with Down syndrome.
A beautifully composed slice of life documentary featuring culinary delights, glorious scenery, and genuine experiences of everyday life. Chef Antonio's Recipes for Revolution follows Antonio and protégés Mirko Piras, Jessica Berta and others as they share in laughter and love, drama and dreams, and the toil of top-notch customer service.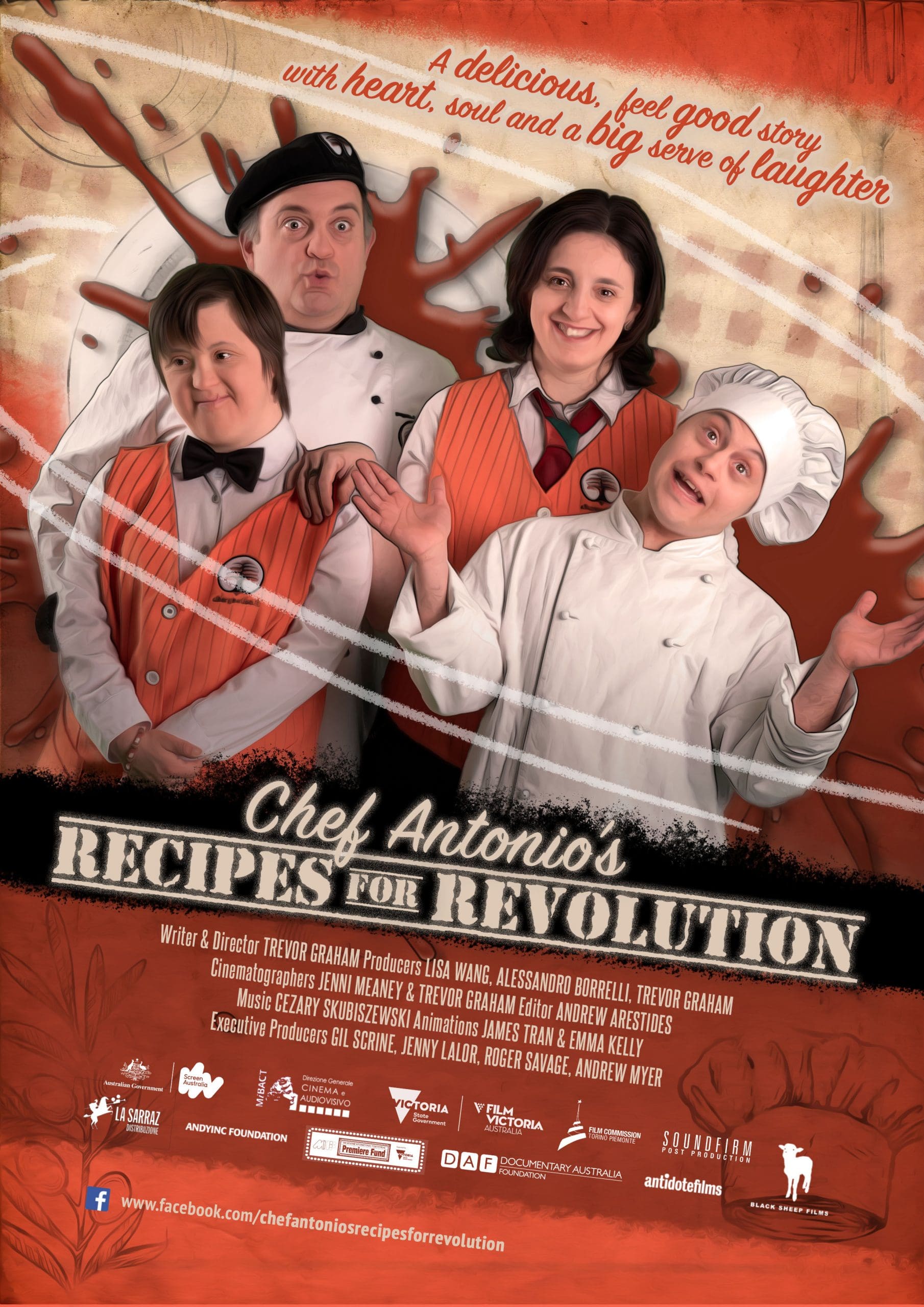 THE OFFICIAL WORLD PREMIERE OF ALICK & ALBERT PRESENTED BY SKYTRANS
All Ages
90 MIN
Join Stars and Filmmakers on the Red Carpet for the World Premiere of Alick and Albert. Tickets for this Gala event include; a drink on arrival, premiere screening, and Q & A with the Filmmakers.
Even though they live worlds apart, Torres Strait Indigenous artist and activist Alick Tipoti and His Serene Highness (H.S.H.) Prince Albert II of Monaco have united to help protect the world's oceans.
This is a film about two communities on opposite sides of the planet, Monaco and Badu Island, which are concerned by climate change and the many threats to the future of the oceans.
A unique and captivating documentary following the friendship of acclaimed artist Alick Tipoti and (H.S.H) Prince Albert II of Monaco, Alick and Albert offers a profound look at the power of art to connect individuals, forge friendships and initiate change.
MEET THE WALLERS
QUEENSLAND PREMIERE
Jim Stevens
Australia (2021)
All Ages
93 MIN
A unique documentary that follows artist Mark Waller and his family over twenty years. Brisbane based director Jim Stevens captures a very real and uncontrived view of an artist in this heart- warming documentary.
Mark Waller loves to paint the seascapes around beautiful Lennox Head.
He is a dreamer who sees angels in the street. His obsessive belief that charity begins at home doesn't jibe with his vivacious wife Nicole who wishes she were the charity. But Mark, the painter often can't see what's in front of him.
Nicole suffers depression. Their daughters, Jasmine and Emily – babies at the outset and graduates by the end of our story – negotiate their parents' issues while juggling their own sibling rivalries. When Mark is diagnosed with a deadly Melanoma the fault lines in the Waller family erupt with surprising results.
Filmed over 20 years, Meet the Wallers is a remarkable keyhole into family life, a meditation on art, mortality, philanthropy and happiness.
Join the filmmakers for a Q&A after the screening.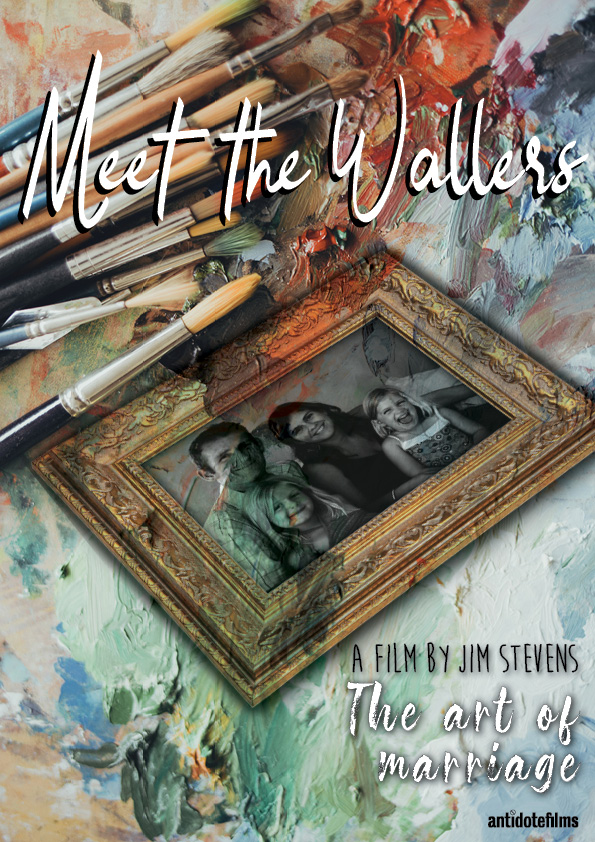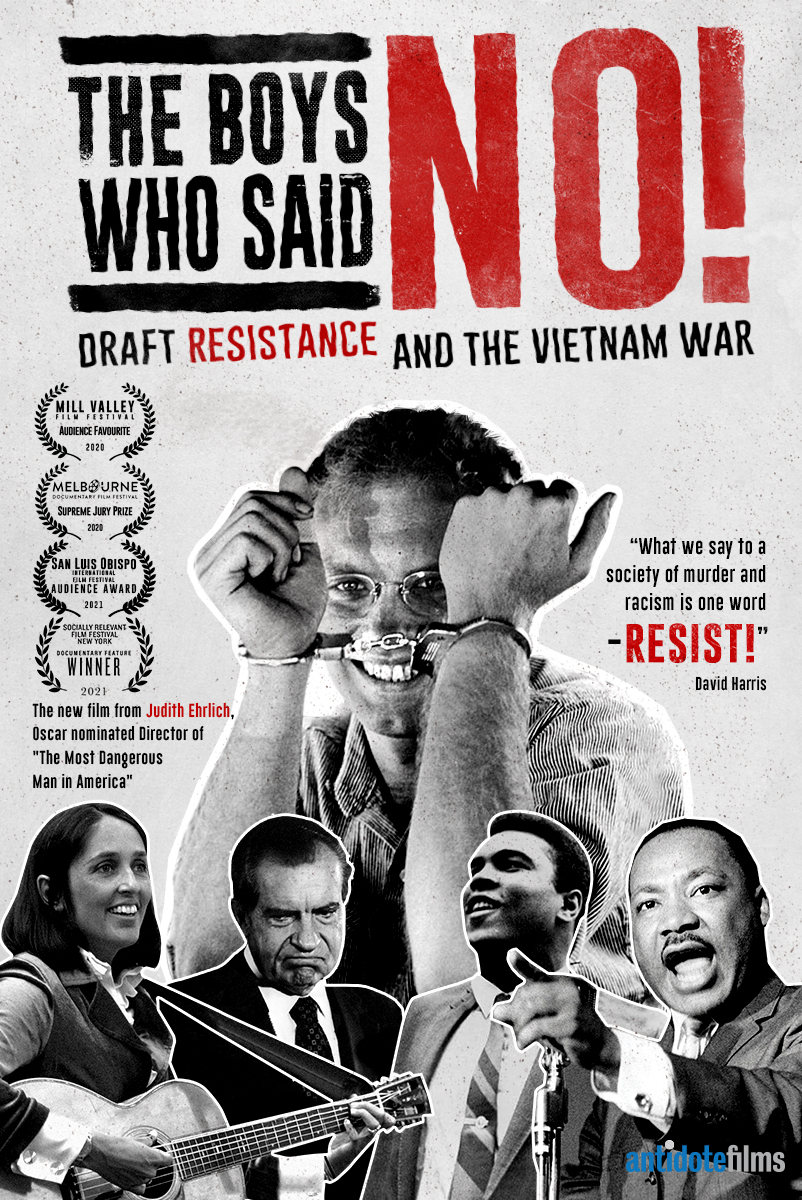 THE BOYS WHO SAID NO!
QUEENSLAND PREMIERE
Judith Ehrlich
Australia (2020)
All Ages
90 MIN
Oscar-nominated filmmaker Judith Ehrlich tells the story of a mass movement of draft resisters who choose conscience over killing in the Vietnam War. Through dynamic archival footage and compelling interviews with the protagonists, the film chronicles a youth-led movement of nonviolent civil disobedience that ended the draft and helped end the brutal war.
The Boys Who Said NO! captures for the first time the passion, fear, and hope of a generation of nonviolent warriors who broke the law to stand for peace.
"One of the major highlights of this year's Melbourne Documentary Film Festival …an insightful and comprehensive documentary. The film is especially prescient today as it dovetails in with the Civil Rights movement and the current issues relating to the racial divide in America and the rest of the world." – Peter Krausz
A Q&A session with filmmakers will follow this screening.